Inspiration and the Tools to Create
A focal point for our community of readers
Though much of our students' reading has moved to screens, real books are still indispensable. Our spacious and light-filled library also provides a welcoming space for Extended Daycare, Parent Education Events, board meetings, and more.
Over six thousand books
Our library is vital to the school's mission of developing lifelong learners. Our two librarians work closely with the teachers in selecting books to enrich and support classroom learning. Lower school students make weekly visits to the library, which always include a read-aloud story or poem. Upper school students come on a more flexible schedule. There's always browsing time for students to choose books on their own or with a librarian's help.
Author visits inspire a love of reading
Throughout the school year, book talks from both local and national authors introduce our readers to new books and the writing process. Recent author visits include Juan Guerra, Sarah Newman, Ben Tucker, Ellen Klages, Marc Bamuthi Joseph, John August, Jane B. Mason, and Stacy McAnulty. Students participate in the California Young Reader Medal program: reading nominated books and then voting for their favorites. We also have book swaps, book sales, and book groups among the parents and faculty.
"Everyone seems to have their nose in a book! Kids are often reading even as they walk through the gate, and when it's free choice reading time, all you hear is the rustling of pages turning."
Lisa Raffel
Head of Lower School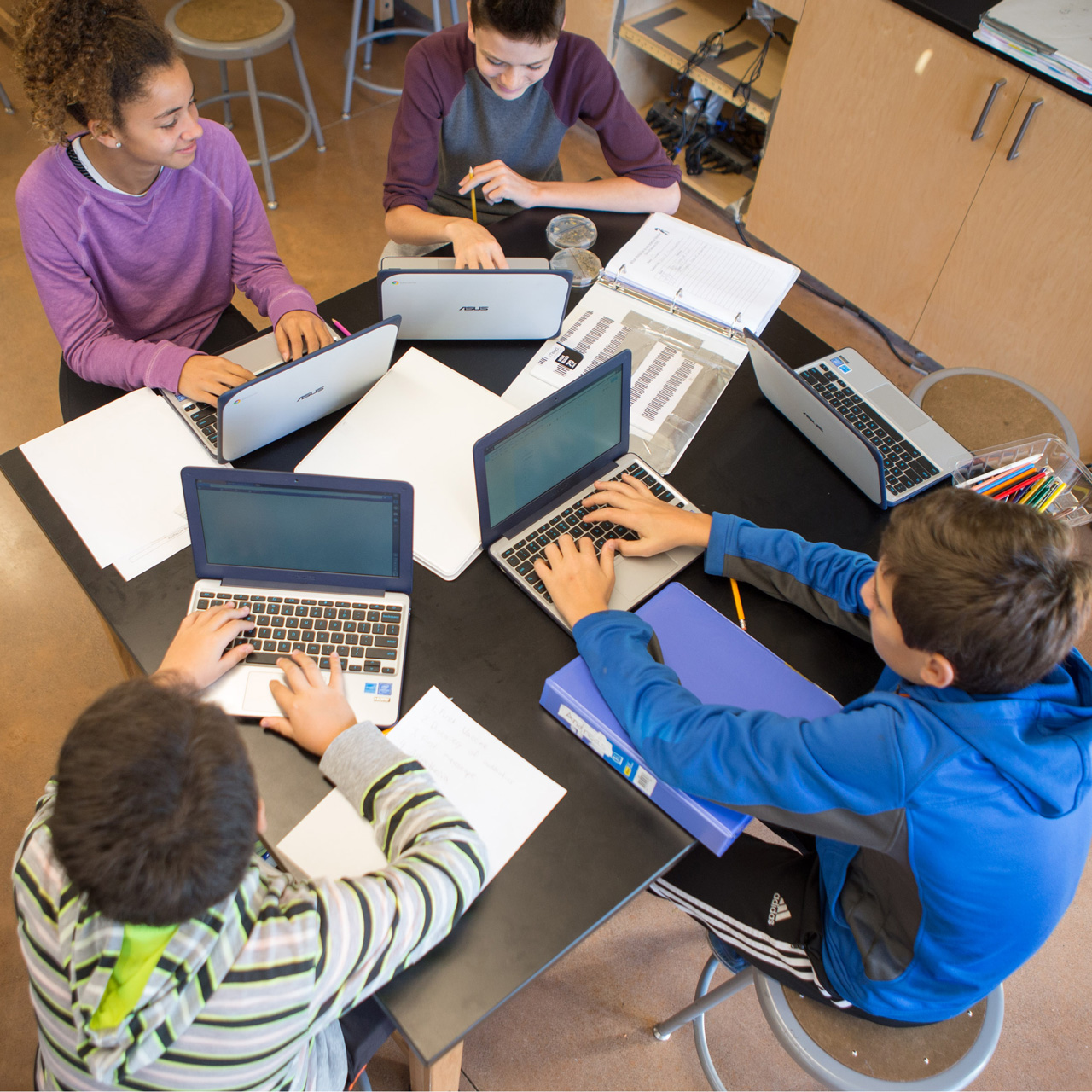 Technology
The BPC technology program provides students with a basic understanding of technology concepts underlying what they use every day, including hardware, software, WiFi, Bluetooth, web hosting, and search optimization. Younger students develop touch-typing skills and learn to assess the trustworthiness of various online resources. As they progress, students utilize Google applications for productivity and presentation, and every student is exposed to coding concepts (using Scratch) as well as 3D design and printing. We emphasize technology as a tool of, and not a substitute for, effective learning.